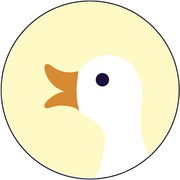 Goose Isle
---
Art studio that consists of appendorange, audiocat and Cooky Bandit. We specialize in making fan art of video games and idol games as well as original content. Our current passions include Fire Emblem, Hypnosis Mic, and Persona.
---
Portfolio
---
Portfolio
---
Artist Alley
We enjoy tabling at conventions! We've attended Saboten Con and Anime Dallas as well as several online anime conventions such as Emblemcon and Kurocon. We offer a wide variety of merchandise from several fandoms and plan to add more items soon.
Merchandise
Examples of some of the merchandise we offer. We have acrylic charms, buttons, prints, fanzines, mini pillows, and acrylic standees.
---
Contact